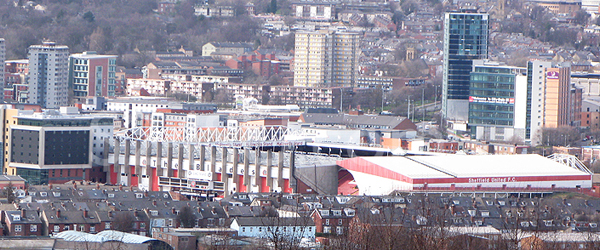 It has recently become evident that the club may have fans who are entering the ground fraudulently on concession tickets, thus watching games at an unfairly reduced rate. The club offers reasonable concession prices to various areas of our support and expect this to be respected.
As such, SUFC are reintroducing concession checks at the turnstiles from Saturday's home FA Cup 2nd round fixture against Port Vale.
This will be a permanent initiative running at every home fixture and fans are reminded to bring the required concessionary proof, i.e proof of age, NUS card stating you are in full time education or DLA documentation.
Specific concession turnstiles are also in operation on the John Street and Kop stands. Turnstile numbers 28-31 and 40-43 on John Street and 49/50, 56/57 and 62-65 on the Kop. These are clearly marked with signage above. Please ensure if you are a concession
you enter via the correct turnstile. Adults accompanying concessions can also access the ground via these turnstiles.
Concession turnstiles are not in operation in other stands due to the smaller blocks of turnstiles however stewards will still be monitoring all turnstiles in these areas. Any supporter unable to provide the necessary evidence to confirm their concessionary status will be ejected from the stadium.
The club do not wish to inconvenience supporters and your co-operation is appreciated. To ensure speedy access to the stadium please have any required proof to hand for the stewards to validate.
Comments
0 comments