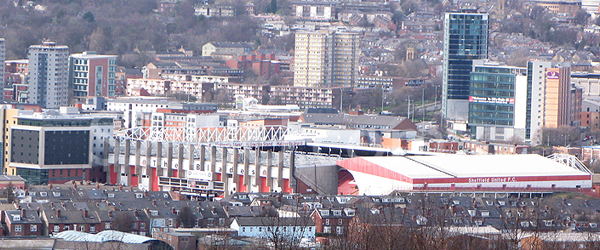 A familiar face amongst many Blades fans will be taking on a new role vital to communication with the fan-base.
In line with a major new UEFA directive, John Garrett will undertake the role of Supporter Liaison Officer for Sheffield United – an area in which he has been very active assisting and supporting colleagues in the past.
Long-serving staff member John has taken on the new role following a restructuring process at Bramall Lane.
"As part of the European football governing body's new initiative, it will see it a mandatory requirement for all football clubs to have their own Supporter Liaison Officer," remarks John, a lifelong Blade from Sheffield.
"I have been fortunate to have had the chance on many, many occasions to interact with the various Supporters' Groups around Bramall Lane down the years and have played a part in many of the Fans Forum nights that have taken place over the past couple of years.
"A successful club has to have excellent two-way dialogue between itself and its supporters at all times and whilst I think that we all have to respect that opinions on all matters will vary from time to time, it is important to listen to each other more closely and find that common ground.
"The club is changing, as is football, and whilst I will not always be able to be an agent of change in all areas, I am delighted to have the opportunity to certainly put people, ideas and opinions together in the right way and at the right time."
John is currently putting together a structure of communication with supporters, which it is hoped will again involve Fans Forums, and hopes to work closely with a number of supporter representatives, who will act as points of contact.
For more information, contact John at john.garrett@sufc.co.uk
As always, S24SU are happy to continue to put forward any issues, questions or comments, so let us know if there is anything we can raise on your behalf.