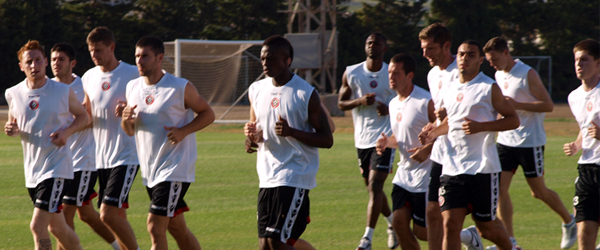 The Blades will kick off the first of two games as part of the training camp in Malta at an earlier time than originally advertised.
Wilson's men will face Maltese first division side Zejtun Corinthians at the Ta Qali Training Ground tomorrow (Monday 25th July), kicking off at 7pm, 30 minutes earlier than scheduled.
Youngsters such as Elliot Whitehouse, Jordan Chapell and Joe Ironside will be hoping to impress early doors, with Danny Wilson seemingly ready to consider blooding more of Shirecliffe's developing players during this season whilst the club continue to look to addressing the balance sheet.
Following on from Mondays fixture, the Blades will take on Hibernians at the Hibernians Stadium on Wednesday (25 July). Hibernians will be a familiar sight to the handful that remain in the squad who beat them 2-1 last year, finishing the game with 10 men after Harry Maguire was sent off for denying a goalscoring opportunity.