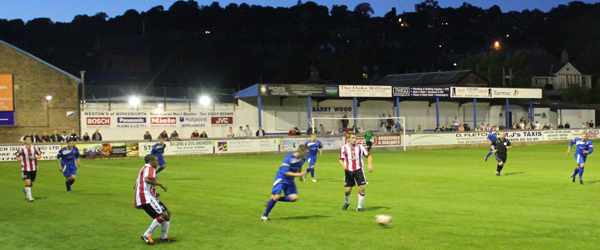 Chris Morgan took a young side to the familiar surroundings of Matlock Town's Causeway Lane on Wednesday night, hoping to complete the pre-season campaign with the unbeaten record intact.
Despite the Gladiators having the better chances in an uneventful affair, Erik Tonne's second half strike was enough to secure the win in front of an attendance of 478.
54 minutes in, Tonne made himself some space, holding off the attentions of his opponent before firing into the bottom corner from around 25 yards.
George Long, effectively a spectator in the previous clash with Hallam FC, was a little more active this time around and was called upon to protect United's lead a number of occasions.
Photo Gallery:

Matlock Town: Kennedy, Harcourt, Roe, Foster, Yates, Featherstone (Lukic 58), Hindley (Algar 45), Davies (Ashmore 58), Joynes (Leesley 58), McMahon, Grayson (Ellington 45).
Unused Substitutes: Bowler, Witcombe, Dennis, Travis.
Sheffield United: Long, Hodder, T. Williams, Harriott, Salt, Foster, Tonne, McAllister, Ironside, Philliskirk, McFadzean (Pemberton 24).
Unused Substitute: Willis.