As the Blades prepare to kick off the 2016/2017 season with a visit to the Macron Stadium, we take a random look back at some of Sheffield United's previous visits to Bolton Wanderers.
Monday 7th May 1984 – Bolton Wanderers 3 – 1 Sheffield United – Burden Park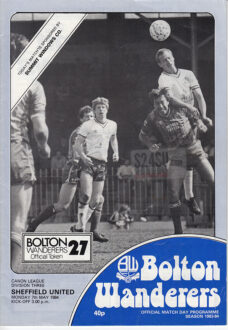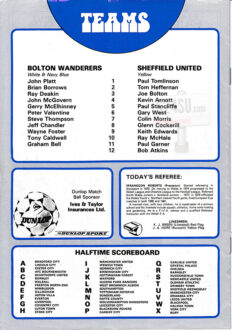 The Blades visited Burnden Park in the penultimate game of the 1983/1984 Division Three season under the management of Ian Porterfield. Despite the defeat directly following another loss to promotion rivals Wimbledon, the Blades still went on to be promoted via the third spot, pipping Hull City on goal difference. The Wanderers finished the season in tenth position, some nineteen points behind the Blades. In front of a crowd of 9,036, Keith Edwards bagged the Blades only goal of the game.
Sheffield United Lineup: Tomlinson, Heffernan, Bolton, Arnott, Atkins, West, Morris, Cockerill, Edwards, McHale, Garner
5th January 2008 – Bolton Wanderers 0 – 1 Sheffield United – Reebok Stadium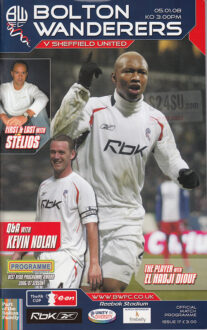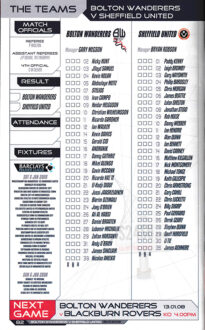 United dumped Bolton out of the Third Round of the FA Cup with a rare goal from David Carney. Running on to Stephen Quinn's through-ball, the Australian coolly finished past El-Habsi to bag the only goal of the game just before half time. The victory set up a fourth round tie with Manchester City at Bramall Lane, in which "Balloon-Gate" contributed to a United victory.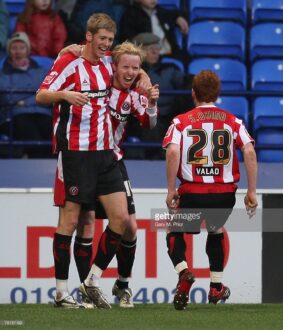 Sheffield United Lineup: Kenny, Geary (Gillespie 75), Bromby, Kilgallon, Armstrong, Quinn, Montgomery, Hendrie (Sharp 73), Carney, Shelton (Hulse 73), Stead
Towards the end of the week, we'll take a look back at our previous first team visit to Bolton, in which the Blades lost 2-0 to crash out of the FA Cup.